Skip to Main Content
It looks like you're using Internet Explorer 11 or older. This website works best with modern browsers such as the latest versions of Chrome, Firefox, Safari, and Edge. If you continue with this browser, you may see unexpected results.
Google Scholar
Search here to retrieve Google Scholar results that link to articles the library has access to,
Child Laborers in an Optics Factory (c. 1870)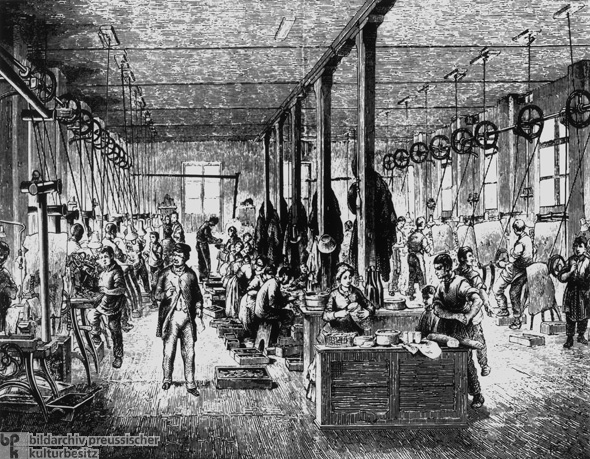 The domesticity depicted in the foreground of this woodcut makes no attempt to disguise the hard labor demanded of children in this unidentified optics factory.